Overview :
I approach therapy from a psychodynamic-relational perspective which encourages a keen, non-judgmental, understanding and a curiosity of human behavior. This is accomplished through therapy sessions that focus on insight, identity exploration, confronting/challenging problematic ways of behaving and thinking, positive self-change, and an in-depth understanding of interpersonal relationship patterns . I believe in the importance of a strong client-therapist relationship. I focus on meeting a client where they are in the present moment, rather than forcing the client to fit a preconceived therapy mold or agenda. I work very hard to establish a sense of comfort, trust, and open communication with the children and adults who choose to work with me. I believe this is key to fostering the change process.
Children & Teens :
When working with children, I utilize play therapy and other age-specific creative and structured therapy techniques . I prefer to meet with caregivers at least monthly and to incorporate family therapy as needed. I believe family involvement is integral to a child's treatment. I recognize that adolescents and young adults are at a challenging threshold in their lives where they are striving for independence while still maintaining some dependence on their caregivers, (both wanted and unwanted). For this reason, caregivers and their adolescent child are engaged in a confidentiality agreement uniquely tailored to them and their specific situation.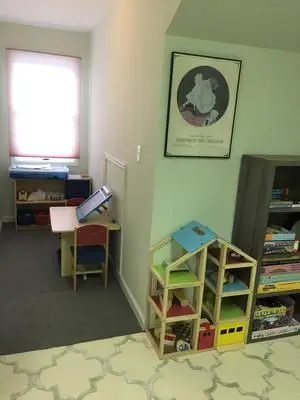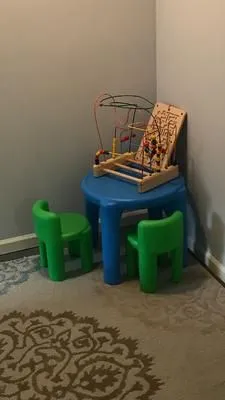 Therapy Integration & Additional Techniques :
Depending on a client's specific needs, goals, and challenges, I integrate cognitive-behavioral (CBT) and dialectical-behavioral (DBT) techniques into my practice as needed. Psychoeducation and coping skills are continuously incorporated into sessions.
Furthermore, I am certified in SPARCS (Structured Psychotherapy for Adolescents Responding to Chronic Stress) , and find it invaluable to integrate techniques from this therapy's curriculum into my work with clients of all ages.
I work with a wide range of emotional and behavioral issues providing services that span from therapy for depression and grief counseling to parenting support, and beyond. In a comfortable and supportive atmosphere, I offer a highly personalized approach tailored to each of my clients individual needs to help attain the personal growth they are striving for.